KENT Alps Air Purifier
An advanced air purifier with HEPA purification technology and high CADR that helps in removing indoor air pollutants to make your home fresh and free of contaminants.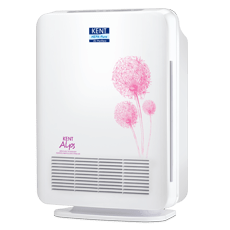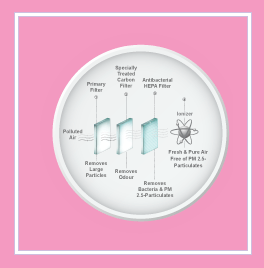 HEPA Technology
KENT Alps + Air Purifiers use revolutionary HEPA Pure technology that removes 99.97 % indoor air pollutants present in the indoor air. The air purifier uses three different mechanisms of Impact, Interception and Diffusion to trap the pollutants such as dust mites, mold spores which have more than 0.3 microns in size.
Removal Of Particulate Matter
KENT Alps can effectively remove pollutants such as PM 2.5 and SPM (Suspended Particulate Matter) that are present in the indoor air. The air purifier also comes with specially treated activated carbon filter absorbs foul odour from the indoor air.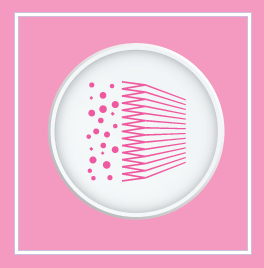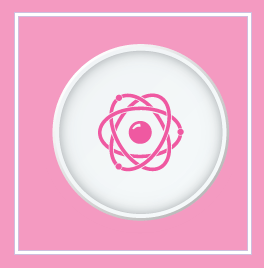 Inbuilt Ionizer To Improve Freshness Of Air
The air purifier also comes with an inbuilt ionizer that improves the freshness of air. The ionizer releases negative ions, which force the pollutants to stick to the walls or traps them on a collection plate that is electrically charged near the ionizing unit to make the indoor air fresh.
Intelligent Air Quality Monitoring
An inbuilt sensor and air quality LED display indicate the air quality in three colours- blue for excellent, pink for good, and red for poor.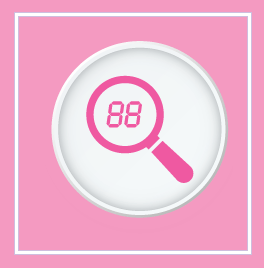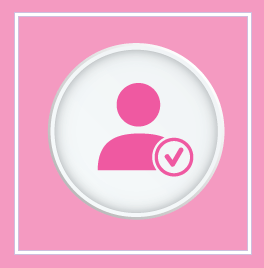 User-Friendly, Convenient and Functional Design
The elegantly designed air purifier is ideal for homes and offices. The air purifier has a pedestal mode of installation, which makes it extremely convenient to use and install. The air purifier also comes with an 8-hour timer function and three different speed levels that meets the customized requirements of the users.
 SPECIFICATIONS
| | |
| --- | --- |
| Model Name | KENT ALPS AIR PURIFIER |
| Model Number | 15004 |
| Mounting | Pedestal |
| Net Weight | 8.00 kg |
| Input Power Supply | Single Phase 220-240V, AC 50/60 Hz. |
| Product dimension (mm) | 410 L X 242 W X 580 H |
| Effective room area | Up-to 43 Square-metre |
| Noise (dB) | <= 54 dB (A) |
| CADR (Clean air delivery rate) | 400 m3/hr |
| Power Consumption | 55 W |